Rewards:  STAN ~ $1
Stan World Airdrop is $1 worth of STAN coins. Join their Telegram group and submit your details to the airdrop form to receive your tokens.
About Stan World:
Stan World is the next-gen social media powered by VR, Blockchain, and AI. They aim to be the 1st platform in the blockchain/crypto industry that will get true mass-adoption by the mainstream audience.  The community-driven, social VR system enables people to enter a fully immersive world where fans of artists & celebrities will be able to enjoy activities such as concerts in VR  for a unique interactive experience along with their friends and community. Built and ran by communities based on common interests, Stan World is an oasis of acceptance and support.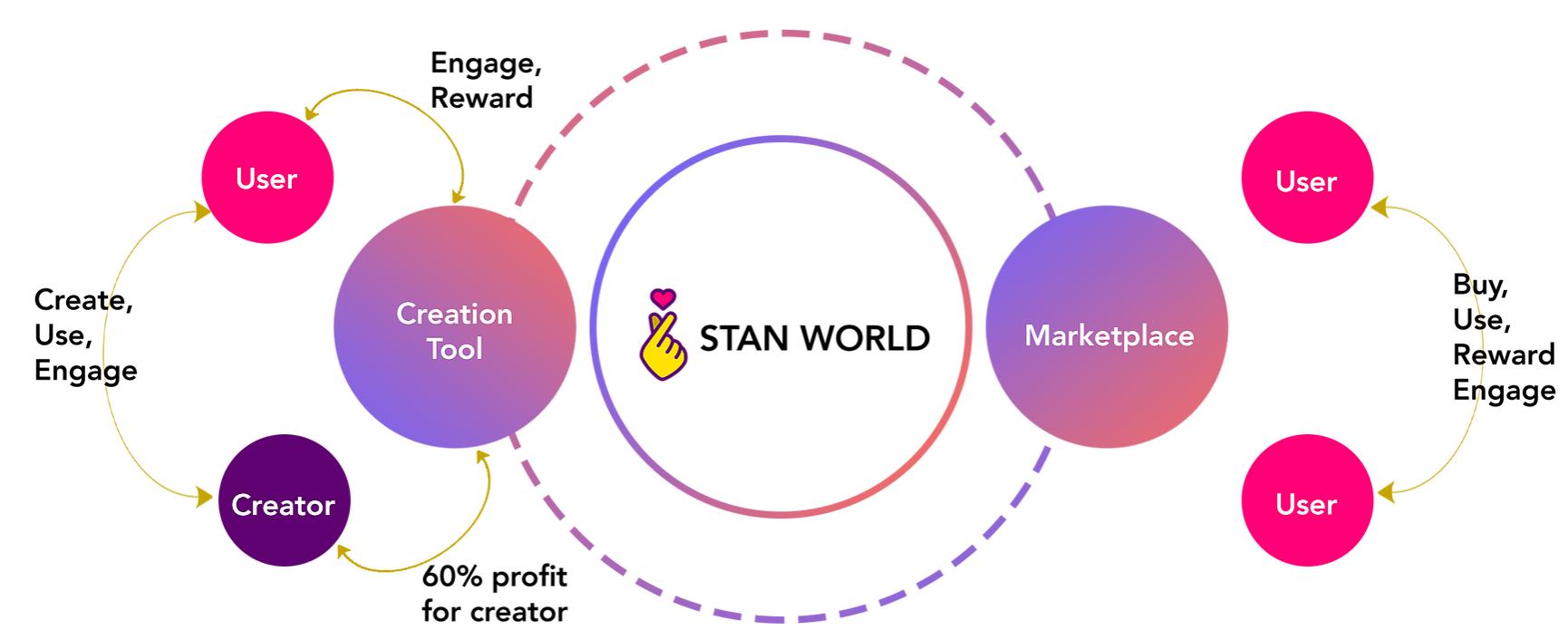 Steps for Stan World Airdrop:
Additional ICO information
Token Ticker
STAN
Soft Cap
$5,000,000 USD
Hard Cap
$30,000,000 USD
Total Supply


1,000,000,000 STAN

Token Sale Date
09/26/2019 – 10/31/2019
Protocol
ERC-20 Ethereum Network
Have a Happy Airdropping!
If you like the StanWorld Airdrop, don't forget to upvote and comment below.
Follow us on Telegram, Youtube, Facebook &  Twitter for legit, latest and exclusive airdrops! In addition, please subscribe to our Newsletter to receive new airdrops!